---
Uncanny Sensing, Remote Valleys

2013-2020
Uncanny Sensing, Remote Valleys is a project aimed at investigating ecology and post-natural landscapes. It is about the rise of the machine in the age of the Anthropocene and how we understand, perceive, and experience the environment using technology – giving us a view of a life-supporting Earth that is incomplete, synthetic, strange, and uncanny.
Through the use of autonomous aerial cameras, air-monitoring sensors, and sound detectors, I present media and data gathered in the field documenting animal behavior, plant cycles, waste, displacement, erosion, and other elements of the human-altered landscape. Some of this material I've collected myself, some has been appropriated from various sources: federal and municipal agencies, the US military, watchdog non-profits, university research groups, and from members of the public.

---
The title of the project is a reconfiguration of the terms:
Remote sensing
A method of data collection from the physical world via sensors and other remote technology
+
Uncanny valley
The cognitive dissonance caused by lifelike replicas of living things. First discovered by robotics professor Masahiro Mori in 1970, The uncanny valley is defined as a level of realism in which the human observer has a negative reaction. Any less realistic and we feel empathy; any more realistic and we can't distinguish that it's artificial. the valley in between produces repulsion, disgust, fear, etc.

---
Do we experience the uncanny valley when encountering nonhumans, those of flesh and blood or built in a lab?

Do other beings, sentient or not, experience the uncanny valley when encountering us?

Have we become undead to them?

Do they recognize our ruins and human-made devices when they encounter them in "nature"?


---
Premiere exhibition:

Jordan Schnitzer Museum of Art
University of Oregon
January 23 to March 28, 2021
Virtual version of the exhibition
Video: In Conversation with Steve Rowell and Emily Scott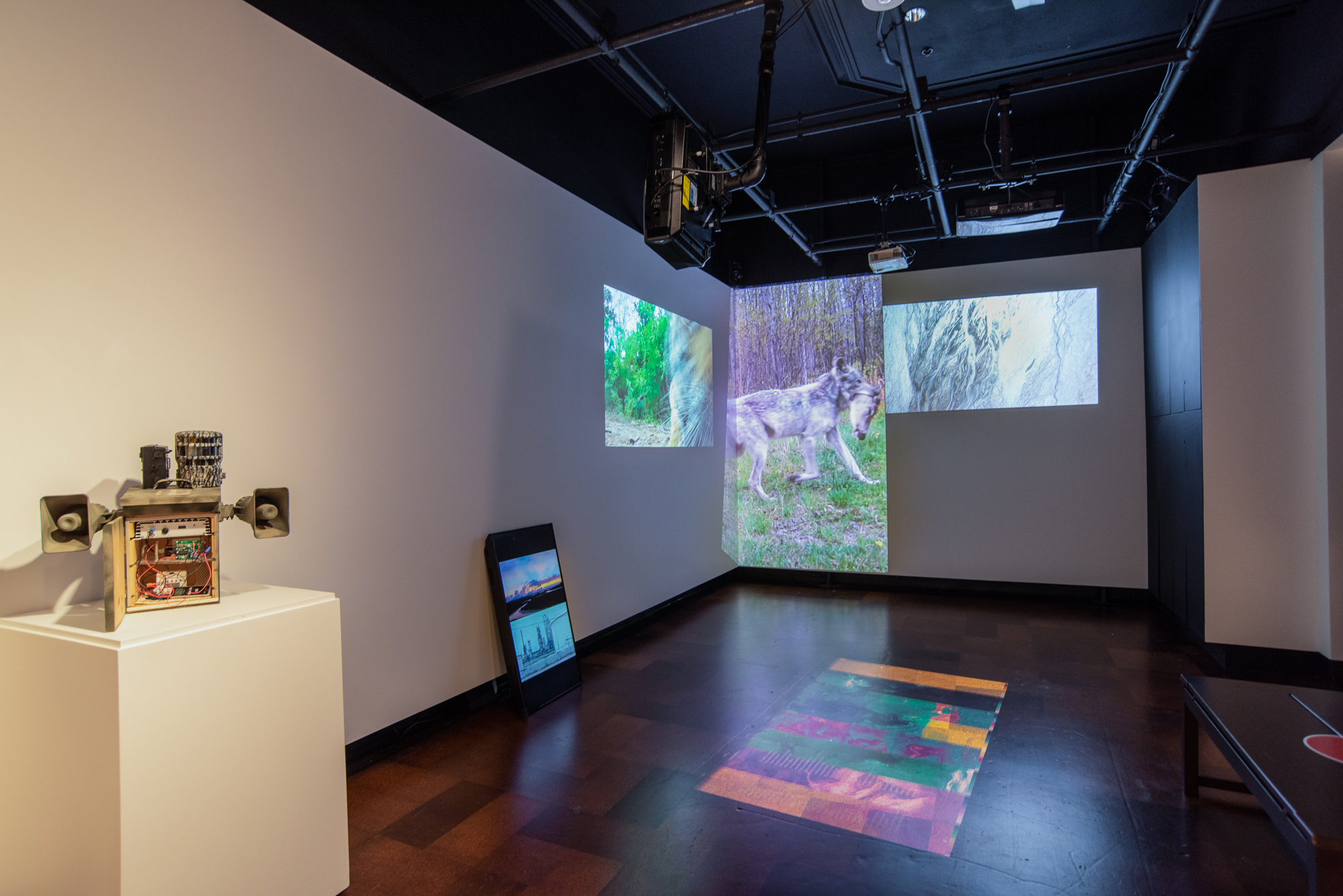 ---
Uncanny Sensing, Remote Valleys is supported with funding from a 2013 Creative Capital award, and 2014 Mitchell Center for the Arts commission, and a 2019 Guggenheim Foundation fellowship.

November 2020 interview at Creative Capital.