---
Playas Townsite
2005-08

Playas Townsite is a photographic record of a town in a liminal, undead state. Officially described as a "counter terrorism training site" owned and managed by the Energetic Materials Research and Testing Center (a division of the New Mexico Institute of Mining and Technology,) Playas, New Mexico is a unique, 21st century ghost town. It was built in the early 1970's from the void of the Animas Valley in the "bootheel" corner of the state to house workers for a nearby copper smelter owned by the multi-national Phelps Dodge Corporation and was abandoned in 1999 when smelter shut down operations. After 5 years of disuse it was purchased from its previous owner in 2004 with a $5 million grant from The U.S. Department of Homeland Security. Simulated situations of urban terrorism are regularly acted out here. Former residents of Playas are now hired as role-players for these exercises, acting as victims of attacks by suicide bombers.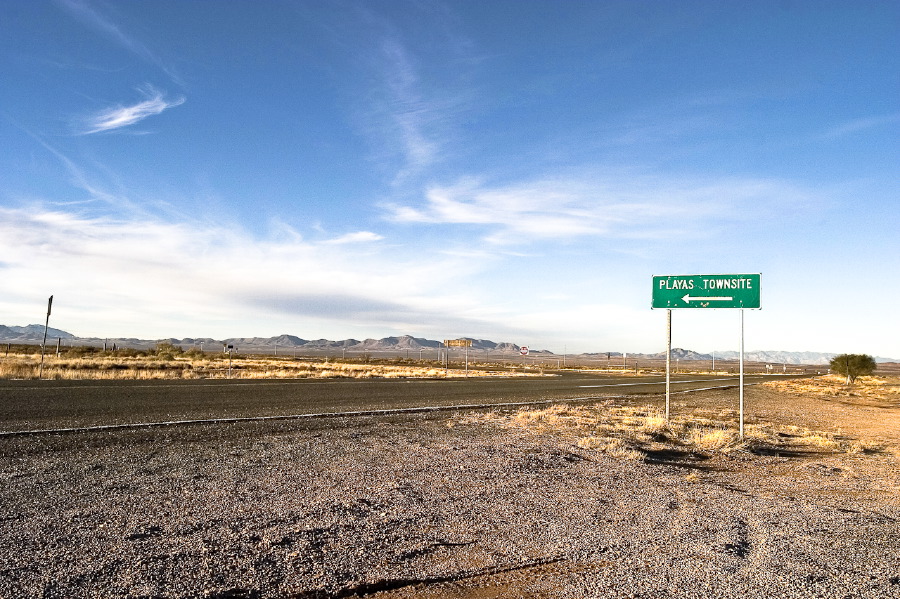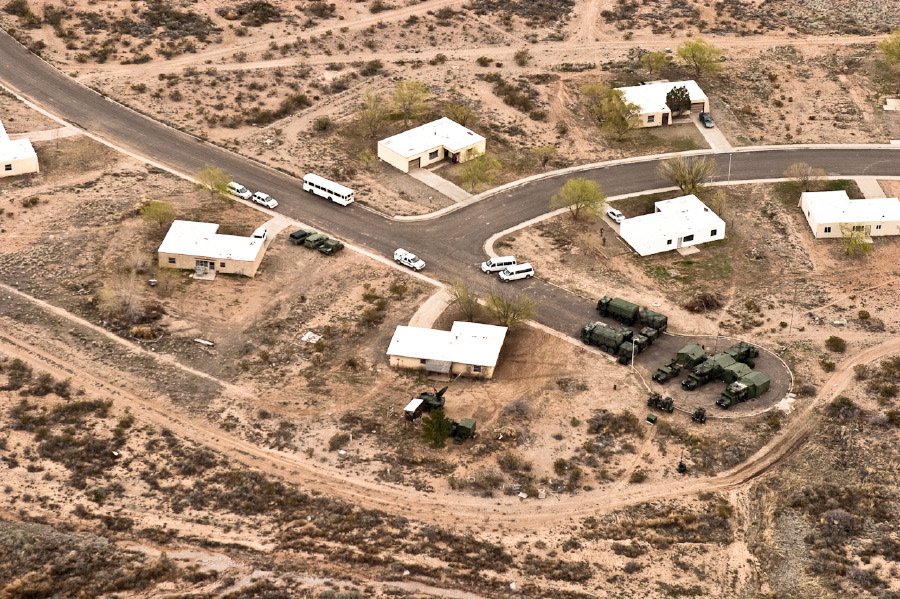 Specters of Disaster Capitalism

Playas sits curiously between nation, state, and county borders, surrounded by the continental divide that winds both east and west of the town. This is a dystopic playground of potential future disaster that lies on the fringe of the romantic Southwest. Bracketed by ruins of native civilizations and the cold war, by petroglyphs in cliff dwellings and decaying isotopes beneath the crust where the world's first atomic bomb was detonated, Playas sits and waits for its day in the sun.


Over the course of three years (2005-08) I photographed every structure in Playas, including all of the abandoned homes. The work from this intensive investigation has been shown in various galleries, at conferences and have been published in Stephen Graham's book Cities under Siege: The New Military Urbanism, Verso, 2010.

2005 CLUI Lay of the Land newsletter article