---
Telegraph

2011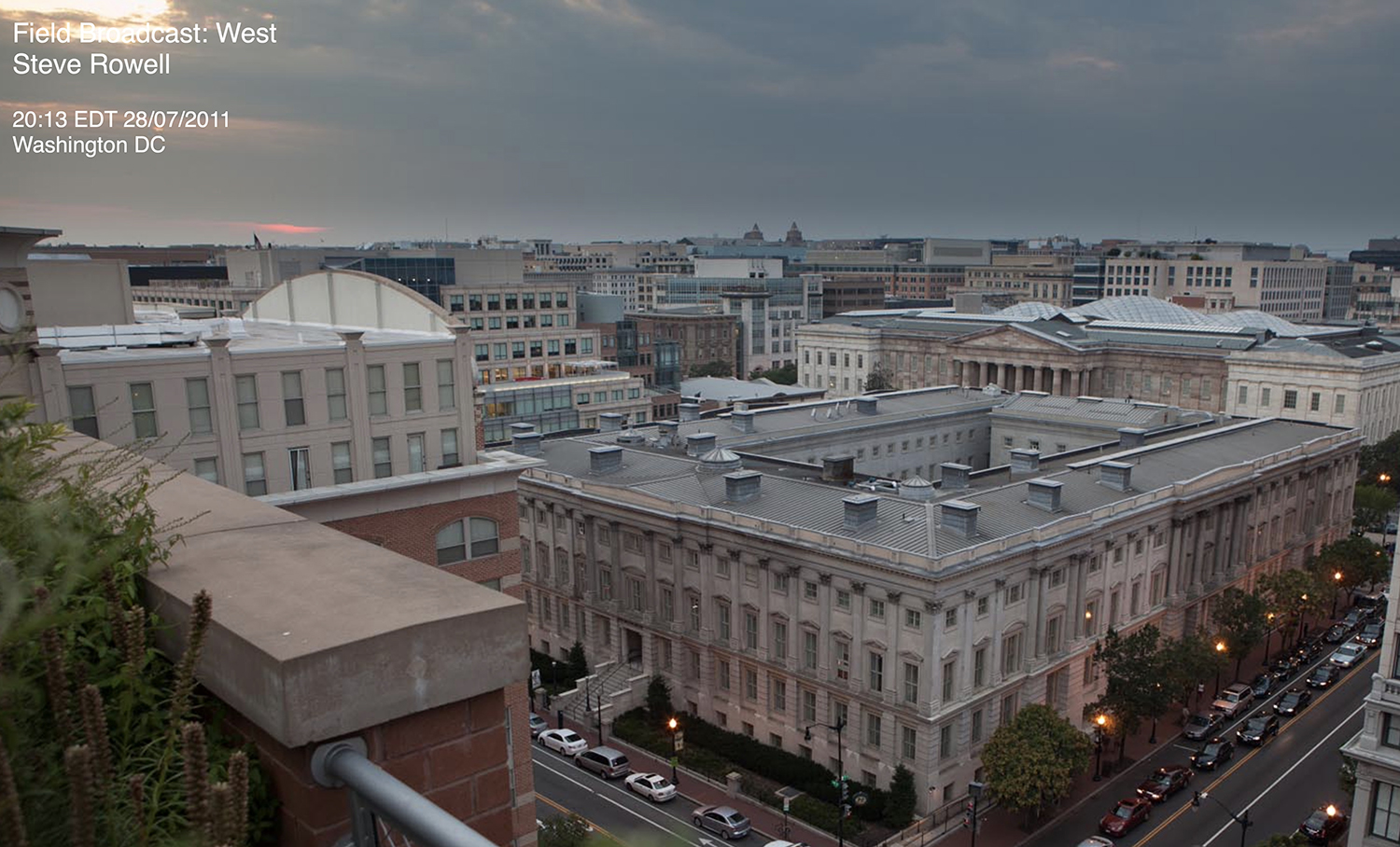 The building in the foreground is the World's First Telegram Office, where, in 1844, Samuel Morse sent the first morse code messages by telegraph between Washington, D.C. and Baltimore, the first "networked cities" in the world.


"Field Broadcast is a live broadcast project connecting artists, audiences and obscure locations through the portal of the computer desktop. Field Broadcast has developed through the practice of, and is run by, artists Rebecca Birch and Rob Smith.

Field Broadcast works with live digital broadcast as a medium, commissioning artists to make work specifically for this platform. Broadcasts are made from specific locations, in interaction with the surroundings, which becomes an actor within the work. We send broadcasts directly to our audiences' computer desktops (outside of a web browser) through our Field Broadcast software. This method of transmission means that broadcasts arrive unannounced onto the viewer's desktop. Each individual experience of the broadcast is unique, a montage of the Field Broadcast window with the personal clutter of a computer desktop: emails, chat windows, web browsers, wallpaper."

A streaming video "broadcast performance," as part of the UK online project:
Field Broadcast: Seven Sunsets, 20:13 EDT 07/28/2011,Washington, D.C.